New recording Notes from the Asylum is an exploration of songs about female madness, inspired by the process of commissioning and performing Vivienne.
Libby Burgess (piano) and I recorded the CD at Champs Hill in March 2015. On its release in June 2016, Rebecca Franks of BBC Music Magazine called it 'richly sung, richly imaginative' and gave it ★ ★ ★ ★ (August edition). The music on the CD is
Bess of Bedlam (Purcell arr. Benjamin Britten)
Crazy Jane (Harriet Abrams)
Ophelia Lieder (Johannes Brahms)
Five Lieder to Agnes' songs from Mörike's Maler Nolten (Hugo Wolf)
Ariel Songs (Ned Rorem)
Vivienne (Stephen McNeff)
You can order the CD from iTunes, Amazon, Presto Classical, Naxos Direct or MDT
---
In October 2016, I joined the cast of the opera Jane Eyre by the English composer John Joubert. April Fredrick and David Stout led the cast as Jane and Rochester, with Mark Milhofer as St John Rivers. A group of us played various smaller roles in the wedding scene, which is a crucial dramatic and musical climax. Kenneth Woods conducted the English Symphony Orchestra and our performance in Edgbaston was recorded live by SOMM Recordings.
You can order the CD direct from SOMM Recordings, from iTunes, Amazon and Presto Classical
---
I am accompanied by Iain Burnside in Hugh Wood's Laurie Lee Songs on this recording, which brings together a number of Hugh's song collections and cycles. BBC Music Magazine gave the CD ★ ★ ★ ★ 'with Clare McCaldin engaged in the Laurie Lee settings'. The Sunday Times describes the "post-Brittenish freshness" of the Laurie Lee Songs, which date from 1958, and set these texts:
Boy in Ice
The Edge of Day
The Easter Green
Town Owl
April Rise
Buy or download a copy from NMC Records, or from iTunes or Amazon.
---
Madrigali dell'Estate on Champs Hill Records is a recital CD of music composed for me by Stephen McNeff.
"sung by [McCaldin] with real commitment and imagination" (Hilary Finch giving ★★★★ in BBC Music Magazine)
"This is a daring and striking disc, wonderfully enterprising in its repertoire and superb in execution" (Robert Hugill)
"Atmospheric, dramatic, evocative… a great showcase for both singer and composer" (Nick Boston)
McCaldin is superb with wonderful control and accuracy… (her) upper mezzo range is terrific… superbly accomplished singing (Classical Review)
The repertoire includes A Voice of One Delight, Madrigali dell'Estate, Farfalle di Neve and a new group of folksongs in the Italian dialiect of the Abruzzo region.
Buy or download a copy of Madrigali dell'Estate from Champs Hill Records, iTunes or Amazon.
---
Michael Hurd's The Aspern Papers, based on the novella by Henry James, was recorded in 2013 with the Ulster Orchestra conducted by George Vass and is now released on Lyrita Records (also on Amazon).
I sing the roles of Miss Tina, and an Italian servant. The other cast members are:
Harry Jordan: Owen Gilhooly
Mrs Prest: Pippa Goss
Juliana Bordereaux: Louise Winter
---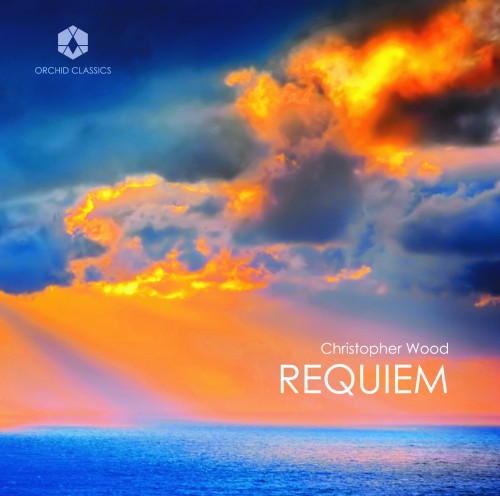 Christopher Wood writes: "When Queen Elizabeth the Queen Mother died in 2002 there was an extraordinary show of emotion in Britain, with a real sense of national mourning. Thousands of people queued for hours to file past the coffin to pay their respects, with a mixture of sentiments that was hard to define. I wondered at the time that if the people filing past the coffin were a choir, what would they sing? More to the point, what music would I have sung to capture the emotions of that moment? So, I thought I would try to express, in music, that sentiment – which is how the idea was born for the composition of this Requiem."
Available via Orchid Classics, ORC100068
---
Lydia Kakabadse's The Phantom Listeners and other works are now available on the Naxos label.
Appearing on this recording with me are Kit Hesketh-Harvey (narrator), Emma Brain-Gabbott and Michael Bundy (vocals), and Christian Wilson (piano).